Handmade Products =
Happy Customers!!
Simple Ordering System
Easily place your order via my simple online order form.
30 Day Payment
Buy products for re-sale in your shop and only pay 30 days later.
Free Delivery Option
Place an order over R 2100 and enjoy free delivery to your doorstep.
Stockists Welcome!
I love establishing long term relationships with retailers and resellers who share my commitment to quality. 
My soaps are available in various shops nationwide but I am always excited to extend my reach.  Whether want to sell from home or are a shop looking to add some variety to your current products, you are welcome.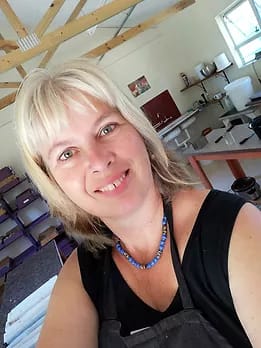 Just click the purchase order form in the header menu or below and submit it when done. I will contact you before the end of the day with your invoice and any applicable shipping or discounts.

FREE SHIPPING ON ORDERS OVER R 2100.00
Soaps lather up very well, and the fragrance is wonderful. I recently tried the shampoo bar, fantastic! So much easier than regular shampoo. Best part is that the products are handmade with love, and are produced just around the corner, so reduced impact on the environment. Thank you very much Pauline for your great products
I have long been a fan of Nourish soaps but now I have discovered the shampoo bars!!! I used my shampoo bar this morning - I cannot believe the super fragrant, rich, creamy lather and my hair feels amazing! Oh and the fragrance is just divine!
I am such a big fan of your soaps, I worked at ShopZero for the past year managing the store and often doing stock takes and selling your beautiful brand to customers. I've been using your soap bars for the past year and will only use your soaps! Absolutely in love and will always recommend them to people! Thank you so so so much for the work you do and cannot wait to purchase from you soon